MARCELLO ZEMPT, INSTRUCTEUR ESTILL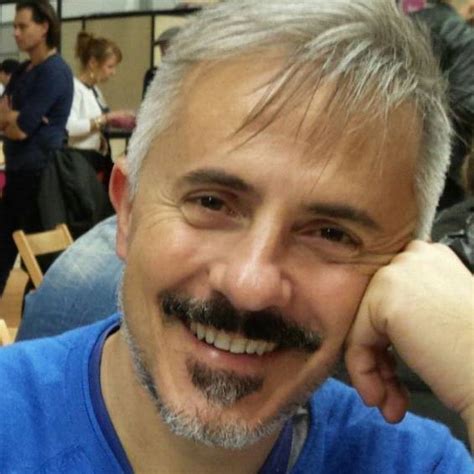 Marcello Zempt is an Italian ESTILL Mentor and Instructor based in the Netherlands. He travels regularly to Italy for his courses, workshops and lessons.
Né à Cagliari, en Italie, Marcello Zempt a commencé très tôt à étudier le piano et le chant. Il a dirigé plusieurs groupes, tels que Fair Society et The Zempt Quartet, son premier groupe de jazz. En 1993, il s'installe aux Pays-Bas pour étudier au Conservatoire d'Amsterdam et obtient une licence du département de musique improvisée (jazz). Ses études ont porté sur les techniques de chant classique ainsi que sur les développements les plus récents dans le domaine de la formation vocale.
Zempt a participé à son premier cours d'ESTILL avec Helga Westmark et Dorte Hyldstrup en 2005. Plusieurs cours plus tard, il a obtenu en 2007 le Estill Figure Proficiency Certificate. En 2008, il est devenu maître-enseignant Estill, et en 2014, mentor et Instructeur de cours Estill. Aux Pays-Bas, il a participé en tant que chanteur et interprète à la pièce de théâtre de danse « You've got the watch, I've got the time » du chorégraphe Feri de Geus. Il a rejoint le groupe d'harmonie Jazzed to the Max en 1998-1999.
Enseignant depuis 1995, il travaille comme coach vocal pour des artistes professionnels dans différents pays. Depuis 1999, Marcello dirige et arrange plusieurs chœurs et ensembles vocaux. De 2004 à 2007, il a enseigné le chant jazz au Conservatoire « Pierluigi da Palestrina » de Cagliari, en Italie. De 2008 à 2010, il a travaillé « dans les coulisses » de l'émission télévisée « Popstars » en tant que membre du jury de présélection. Ces dernières années, il a prêté sa voix à plusieurs publicités télévisées et radiophoniques aux Pays-Bas. À partir de 2013, il a été arrangeur, compositeur et coach vocal dans la célèbre pièce de danse-théâtre « OOOOOOOOO » de Giulio D'Anna, qui a tourné dans toute l'Europe pendant quatre ans.
In 2018, Marcello started working as a teacher of vocal technique at the Lucia Marthas Institute for the Performing Arts in Amsterdam. Zempt has training studios in Amsterdam, the Netherlands and Cagliari, Italy. From 2018 he has been teaching vocal technique at the Lucia Marthas Institute for the Performing Arts in Amsterdam, one of the leading musical theater schools in the Netherlands. He is also a certified life coach.
Facebook : https://www.facebook.com/MarcelloZemptVoiceCoaching/